If you were to ask me what I've been doing in the past week, I could answer you with one word: knitting. I'm recently obsessed with knitting, and I want to do hardly anything else. Not even read books! (A huge change for me, the bookworm who could be found sitting on the couch reading for eight hours a day only a few weeks ago!)
So, you may ask, what have I been knitting? I made a pair of slippers for Gloria and am now working on a second pair for Aunt Anna.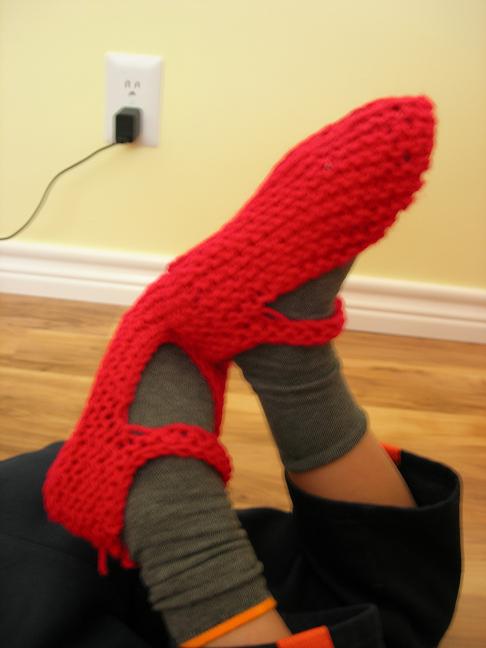 Besides that, I found a nice, simple sweater pattern and it's coming along nicely.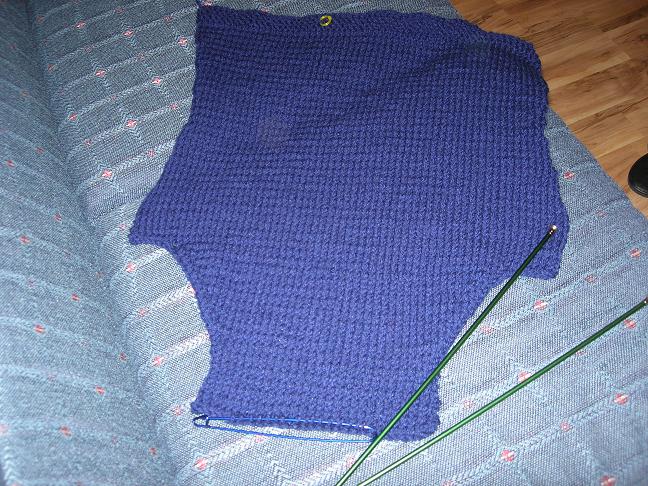 John got interested after watching me knit non-stop for a while, and I taught him how too! After mastering the cast-on, knit, and purl stitches, he got to work on some really lovely i-cord coasters. Aren't they so pretty?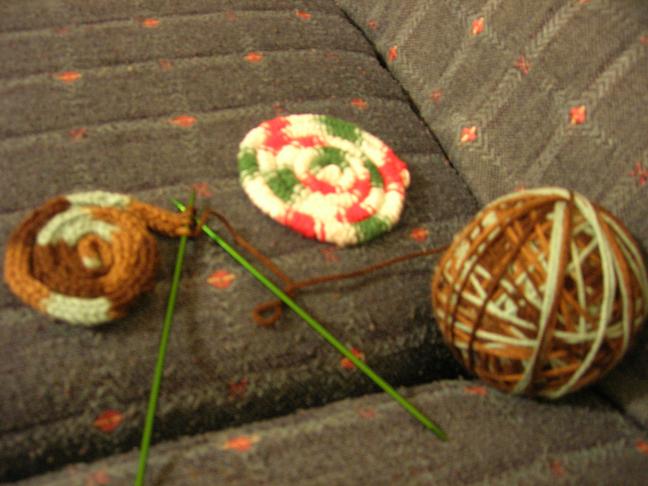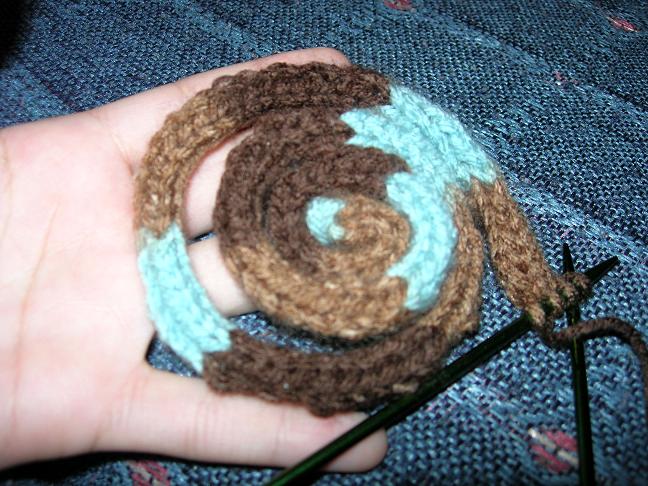 Gloria is getting interested too, now, so I may end up teaching her as well. After all, there can never be too many knitters in our family!