Every Wednesday Mommy buys fruit.  While she typically only brings back apples, pears, strawberries and the like, she recently came home with a pomelo.
The pomelo, alternately called the 柚子 (pronounced yòu​zi​) in our family,  is a huge, citrus fruit about the size of a small melon (such as a honeydew or cantaloupe).  It's sweeter than most grapefruits but a bit more tart than the oranges that you typically buy in America.  We used to eat them pretty much every time we had people over or we went to someone's house, at potlucks, for a snack, etc.  Since we've moved back to the US, however, we've been unable to find them.  Until now, that is!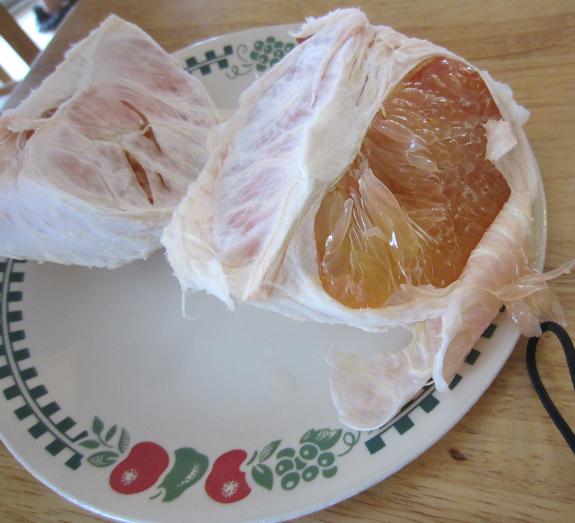 Needless to say, we were all pretty excited about it and the pomelo didn't last long after Daddy peeled it.  It was sweet, juicy, seedless, and everything a pomelo should be.  Don't you want some?