As promised, the second part of the post, detailing the second day of our camping trip! Yippee!
After surviving our night of peril fright in the wilderness with coyotes, (read the last few paragraphs of Part 1) we packed up our tents and sleeping bags and hiked back down by a different, longer route. The terrain was actually much smoother on this other trail, however, so the fact that it was an extra mile didn't bother us. And it, like the hike in, was filled with amazing views and great scenery!
After making our way past the grassy, cactus-y hills, we ventured back to the land of boulders.
We came across some small, mostly muddy rivers from time to time, and this being Spring, there were wildflowers in these damp spots!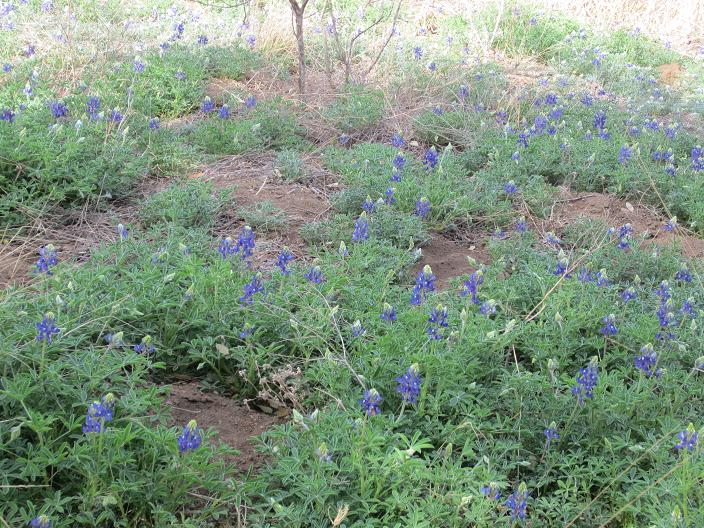 The hiking wasn't so hard on this trail, so we soon made it back to the car, where we dumped all our excess stuff in the trunk. Relieved of our heavy load, we then set out to hike to the top of the mountain! (Okay, so it was more of a steep hill, but it was pretty hard going.) We eventually made it there, and the view — and wind — was breathtaking.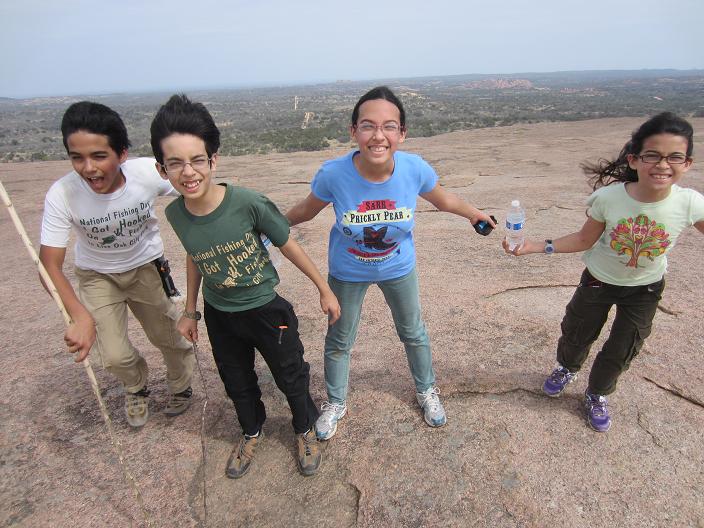 We stayed up there and played or, like me, just jumped into the wind, for a while. After we came down, we got into the car and went to get Dairy Queen, and pick up the new Disney princess movie "Frozen" as well! All in all, it was a pretty spectacular day.