Of the four largest trees in our backyard, one oak is particularly huge and well-formed. We've had a lot of fun in this tree, and John, Daniel, and Gloria have all become expert tree climbers because of the practice it affords. John and Daniel in particular have some great tree-climbing accomplishments. With the help of a rope and ladder, they have managed to reach heights of over 30 feet! Even those branches are pretty thick, though, so they have been allowed to keep climbing on the condition that they be careful and use the ropes.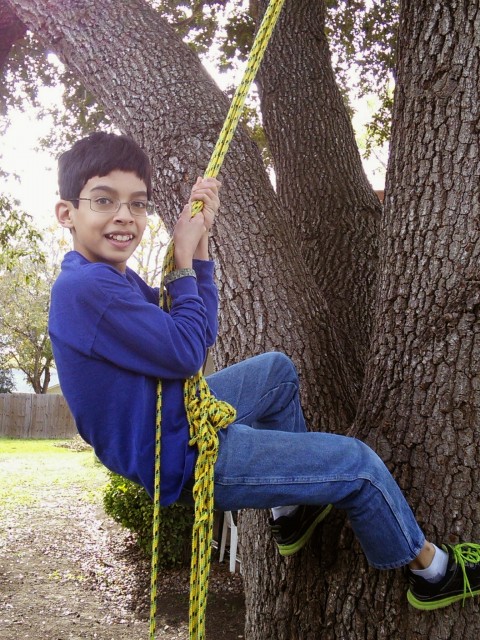 With John's helpful counsel, even I, Julianne, managed to climb up the tree. I barely got 10 feet up before coming down, though. I'm nowhere near as talented at climbing trees. I leave that to my gifted brothers! (And, of course, Gloria.)
Just yesterday John climbed up the tree. After crawling along a fairly straight branch, he managed to fasten a thick coil of rope around it. Now we have a tree swing!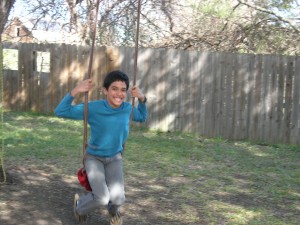 Doesn't it look like fun?